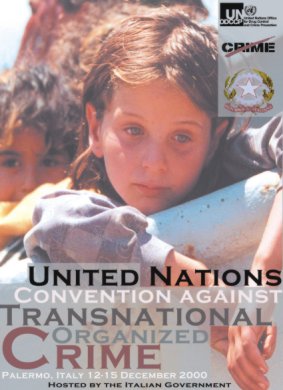 With the upcoming 2014 Conference of Parties to the Convention against Transnational Organized Crime (CTOC) scheduled for October 6 – 10, 2014 in Vienna, NGOs planning to attend and contribute through side events, are invited to submit their intention prior to the August 15th deadline. As of this moment, the invitational letter for submissions by NGOs is still forthcoming, but applications can already be made  as per this link: https://www.unodc.org/unodc/en/treaties/CTOC/participation-ngos.html
We will circulate that invitation once received, but int he mean time, your intentions can be submitted here.
Some topics of side-events being planned include:
Smuggling of male sex-workers
Who is a smuggler
Medical tourism and the problem of the organ trade
While the participation of Civil Society in the review mechanisms during the Conference is still in a bit of political limbo, NGOs are encouraged to communicate to your country's / region's delegates, your position on civil society participation and the substantive contributions your organization is making.
(For more information about the working groups established for addressing CTOC are here: Working Groups.)
Non-governmental organizations that wish to attend the meetings of the Conference are invited to contact the Civil Society Section, UNODC at the email ngo.unit@unodc.org
Relevant UN Meetings in 2014
Regular sessions of the Conference
Seventh session, Vienna, 6-10 October 2014, Documents